Braslavets Alla Aleksandrovna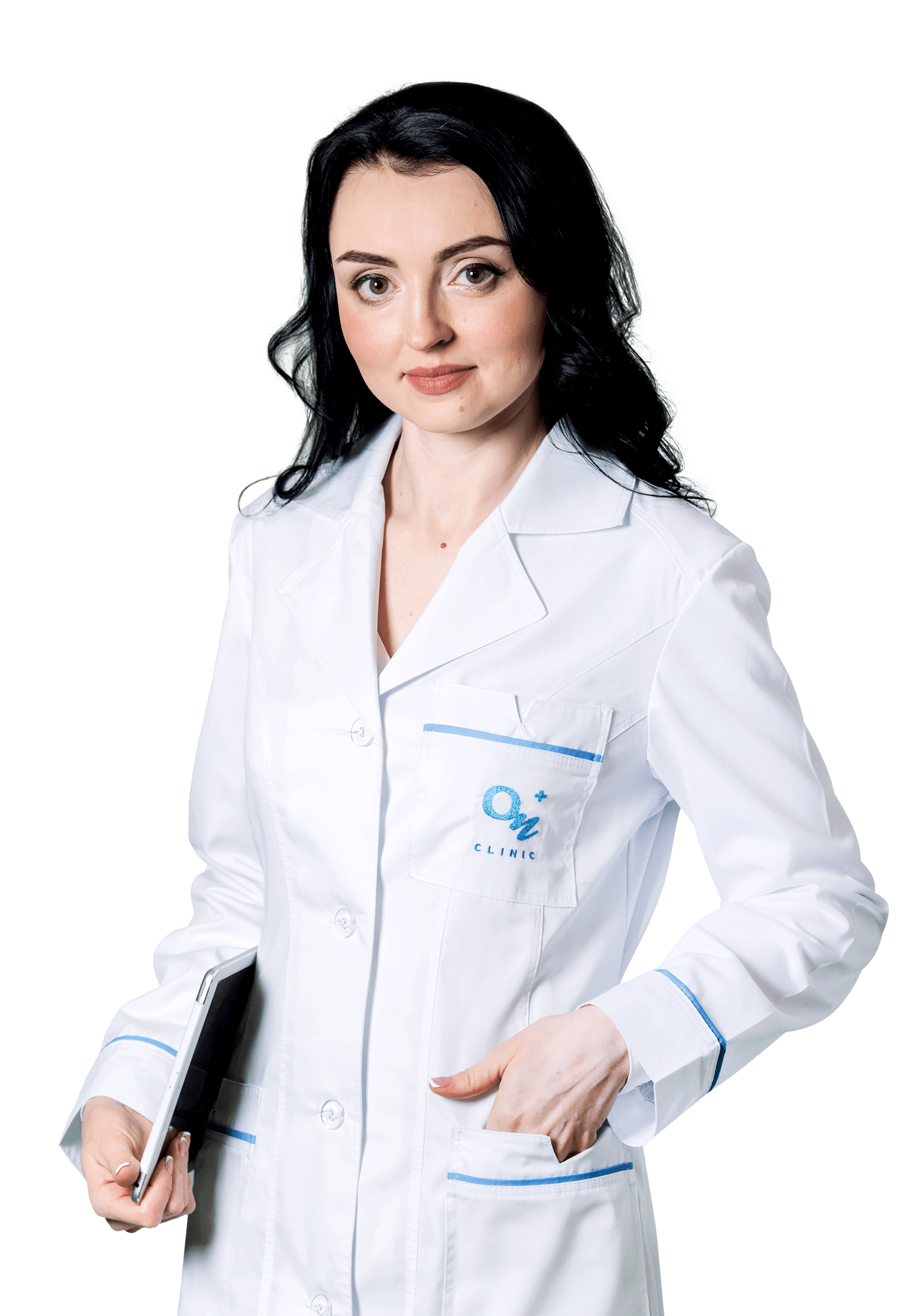 Doctor gynecologist-endocrinologist. Ultrasound diagnostic doctor. The second category. Work experience is 12 years.
Alla Aleksandrovna graduated from the Internship in specialty "Obstetrics and Gynecology" in 2010, and in the same year, she received a specialty in ultrasound. In 2016 she was conferred the second qualification category. The Doctor is a regular participant in conferences and seminars in Gynecology.
Вернуться назад к описанию врача
2001 - Studied at Kharkov National Medical University.
2007 - Held an internship in specialty "Obstetrics and Gynecology": Intramural cycle on the basis of maternity hospital No. 1 of Kharkov, correspondence cycle on the base of UNPMTS AGR KhNMU Department of Obstetrics and Gynecology No. 3.
2010 - specialization on the basis of SPL KhMAPE.
2005 - doctor of ultrasonic diagnostics.
2011 - passed a clinical internship in KhMAPE based on maternity hospital No. 7 in Kharkov.
2015 - participant of the 8th All-Russian seminar "Reproductive potential of Russia: the version and conversion", Sochi (Russia); participant of the thematic session "Cervical disease: a differentiated approach to the treatment", Sochi (Russia).
2021 - took part in the scientific-practical seminar "The Art of Hysteroscopy", Ivano-Frankivsk on the basis of the MC "DAMIA".
Reviews about the gynecologist in Kharkiv Braslavets Alla
After the first appointment, I realized that I would never change doctors again! The whole family and all friends go only to her, a sensitive, modern doctor, she never writes or says too much, she always explains and shows everything.
Address: Kharkiv, Yaroslava Mudrogo st., 30a
ON Clinic Kharkov Pushkinskaya
We accept: Mon - Sat: 9:00 - 15:00