Svinchuk Elena Nikolaievna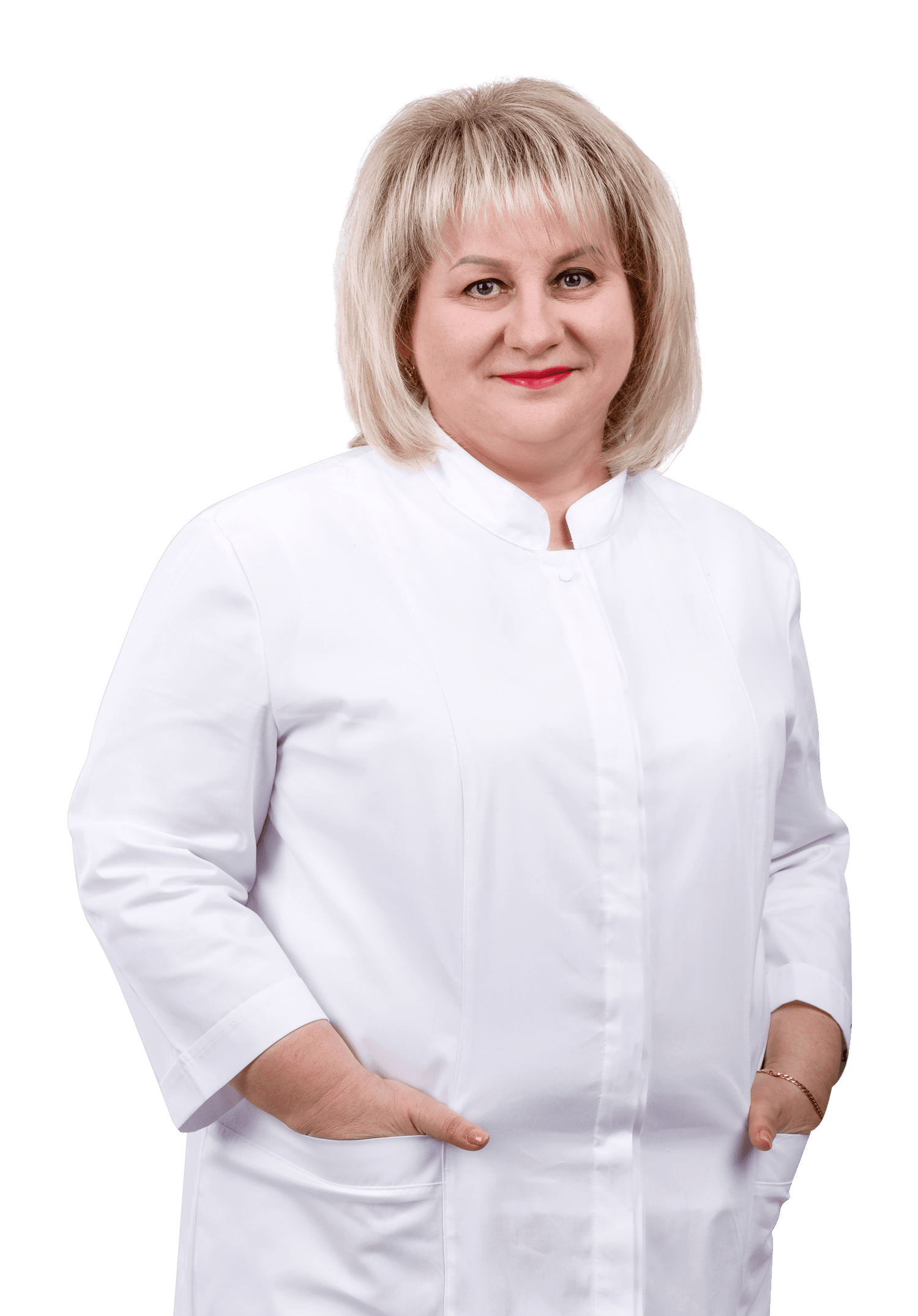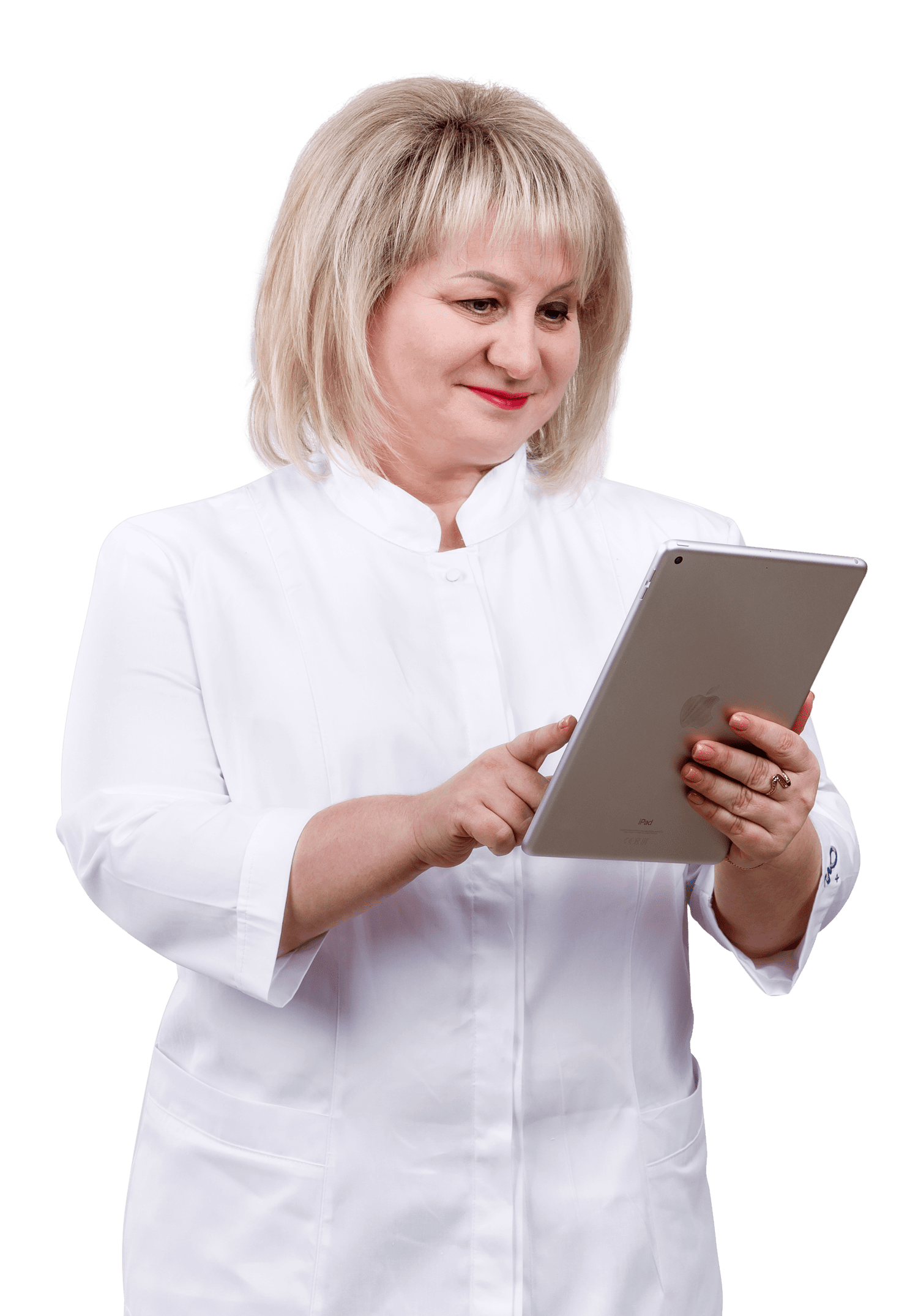 Gynecologist. Experience 20 years.
Elena Nikolaevna is experienced obstetrician-gynecologist. The doctor for a long time occupied the position of the head of the women's consultation and worked as a doctor of the ambulance team. Patients thank her for her friendliness, politeness, attention and tact. Every year, the doctor becomes a student of thematic improvement courses in obstetrics and gynecology.
Вернуться назад к описанию врача
1998 - she graduated from "Ukrainian Medical Dental Academy", specialty obstetrician-gynecologist.
1998 - Doctor-intern in obstetrics and gynecology EDO Poltava.
2000 - An obstetrician-gynecologist and head of the women's clinic of Chutovsky CRH.
2000 - refresher courses for gynecological oncology at Poltava OOD.
2001 - Obstetrician-gynecologist in a private medical center in Poltava.
2001 - doctor of the visiting ambulance of Ambulance Station of Poltava.
2010 - sales representatives, "Bayer" company in Poltava and Cherkasy regions "Women Health".
2011 - obstetrician-gynecologist in a private medical center.
2015 - courses of thematic advance "Emergency conditions in obstetrics and gynecology" in the department of post-graduate training of Obstetrics and Gynecology No.2 VGUZ Poltava. Passed specialization of "Ultrasound diagnosis" at KhMAPE.
Reviews about the gynecologist in Poltava Svinchuk Elena
This is the second time I apply to "ON Clinic", I want to note the excellent level of medical care! Responsive and pleasant receptionists, high speed of service. I visited the gynecologist E. Svinchuk. The doctor is attentive, gave a couple of lectures on my questions and fears about hormonal....
Address: Poltava, Pervomaisky Av., 18-A
ON Clinic Poltava
We accept: Mon - Fri: 8:00 - 19:00, Sat, Sun: 9:00 - 17:00