Eroshenko Igor Aleksandrovich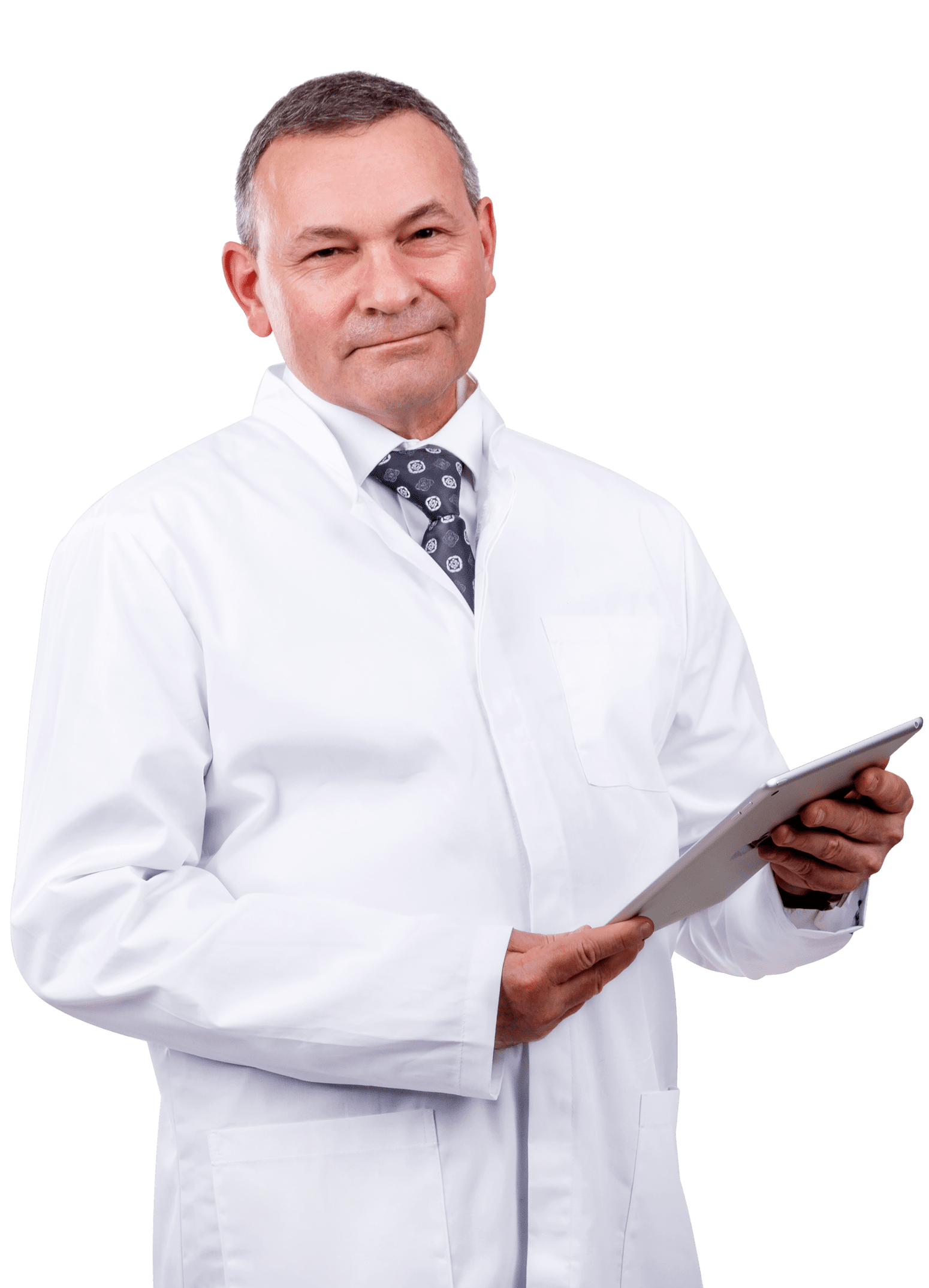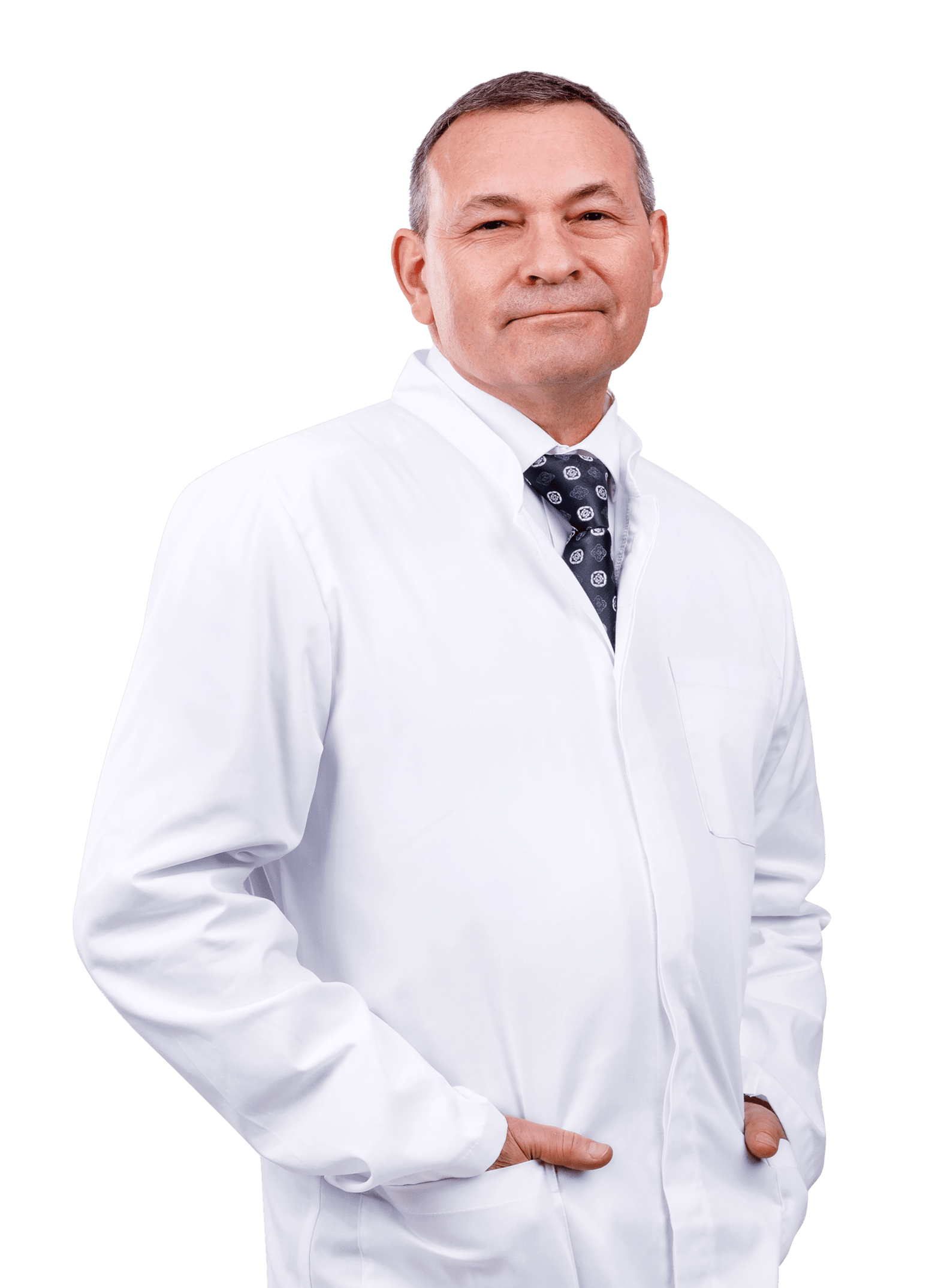 Urologist. The first category. Experience more than 25 years.
Igor Aleksandrovich has been working as a Urologist for more than 20 years. Patients call him a competent doctor and visit him without any fear. He is an attentive and responsible doctor of the first category, who annually raises the level of his knowledge: he takes thematic advanced courses in urology and ultrasound diagnostics.
Вернуться назад к описанию врача
1992 - he graduated from Poltava Medical Dental Institute, specialty "Medicine".
1992 - Doctor-intern in surgery Poltava Regional Hospital.
1995 - Attestation of Kharkov Institute of Advanced Training of doctors with the issuance of doctor-specialist certificate in specialization "Urology".
1995 - works as a doctor-urologist of the polyclinic department No.2 of the fourth city hospital.
2005 - Institute of Urology AMSU, specialization "Ultrasound diagnosis".
2008 - Certification in Attestation Commission under the Main Department of Health of the Poltava state administration with qualification urologist of the first category. Courses at Kharkov Medical Academy of Postgraduate Education on the cycle "Operational urology."
2010 - The courses at Kharkov Medical Academy of Postgraduate Education on the cycle "Emergency care at polytrauma".
2012 - courses at Kharkov Medical Academy of Postgraduate Education on the cycle "Urological care in obstetric practice."
Reviews about the urologists in Poltava Eroshenko Igor
I turned to "ON Clinic" to the doctor Eroshenko Igor Aleksandrovich for the purpose of treating the prostate, the doctor prescribed medication and procedures (urological laser). At the moment after undergoing treatment I feel much better, I recommend everyone to seek treatment. I want to thank all the doctors and...
Hello. Two years ago, I had a sharp pain in the scrotum, after which it sometimes continued throughout this time. About a year ago, during palpation, I felt a lump on my right testicle (about 1.5-2 mm in diameter) similar to a bubble, all this time it did not change in size, the testicle did not increase. A couple of days ago, I noticed a slight increase in the inguinal lymph nodes on the right side, in comparison with the other side, the differences are minimal, they do not hurt. Could you please tell me what to do?
Answer: 09.12.2020
It is necessary to see urologist on an empty stomach to give a blood sample for oncomarkers of the prostate, ultrasound examination of scrotum and for palpation.
Hello, I have a problem, I have a growth on the penis frenulum; it is quite large and my sexual partner noticed that during ejaculation, sperm came out with blood. Could you please explain to me what it is and how to get rid of it?
Answer: 09.12.2020
First of all, you need to make an appointment with urologist for examination. Most likely, the appearance of blood in the semen is associated with inflammation of the prostate gland, and its inflammation may be associated with infection that somehow got into the penis urethra. To do this, it is necessary that the doctor refers you to preliminary tests and, based on the results, prescribes treatment.
Hello! The color of my penis head has changed. The color itself is normal; it is rich red when erected (unlike before), and instead of a smooth skin, there are small tubercles or dots. The test results are normal. What may these changes be associated with?
Answer: 11.11.2013
Hello! Change of color of the erected penis head can be caused by vascular changes. But in combination with punctate rash it can be a sign of an infectious inflammation (candidiasis, herpes). For the differential diagnosis the medical history is important (unprotected sex, use of new condoms, detergent powder, etc.), visual inspection and laboratory diagnostics (smear from the urethra is not a diagnosticum for viruses). We invite you for internal consultation. Our urologist will be happy to help you!
Address: Poltava, Pervomaisky Av., 18-A
ON Clinic Poltava
We accept: Mon - Fri: 8:00 - 19:00, Sat, Sun: 9:00 - 17:00