Answers and questions on trichology
trichologist consultation ON Clinic online
Hello! I am 56 years old, and after the death of my husband, receing hair formed on my head. These bald spots are mostly on the back of the head, and no hair grows on them at all. I tried rubbing in garlic and pepper tinctures, took vitamins for hair growth, but nothing helped. Maybe you can tell me some remedy for baldness? I don't want to wear a wig all the time!
Hello! Could you please advise me: during pregnancy, about 6-7 month, I started to lose my hair in very large quantities (my hair used to be thick and long), I have tried everything within 7-8 years (shampoos, masks, vitamins, visits to dermatologist, but all these were never help… I still keep on losing my hair ((.. Why does it fall out and what should I do?
Answer: 16.11.2020
Consult a trichologist in order to do trichoscopy of the scalp to clarify the diagnosis and appropriate treatment. There are many reasons for hair loss and treatment approaches are different, including not only medicinal preparations, but also medicinal cosmetics. Make an appointment and we will help you solve your hair loss problem.
Hello! Could you please tell me the reason for severe hair loss. And if I have hormone imbalance, could it be the cause???
Answer: 13.11.2020
There are many reasons for hair loss. Conditionally, they can be divided into "external" - stress, exposure to adverse environmental factors (sun, fluctuations in temperature, humidity), aggressive substances, improper care (dying, hair dryer, curling irons, etc.), taking medications, exceptional diets, etc.; and "internal" ones - when a change in the skin and hair condition is indicative of painful changes in the internal condition of our body. Here the possible list is even more significant – hormone imbalance is only one of the possible reasons. Trichologist, a specialized specialist, can help to deal with the type of hair loss, determine the possible causes, draw up a plan of examination and treatment.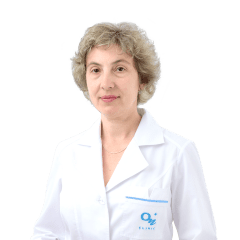 Dermatologist, pediatric dermatologist, trichologist. The highest category. Work experience 27 years.
My daughter (20 years old) has hard hair fall. By an advice of a pharmacist, we purchased the full range of products on the basis of burdock oil. After the first mask was applied, the hair fell off in bunches after washing. We are horrified. Please, tell me, should we use these products further?
Answer: 08.08.2013
Hello! Your case confirms the danger of self-treatment! At such reaction it is strictly necessary to exclude its use! We offer your daughter to come for internal consultation to a specialist and, after a comprehensive survey, to begin appropriate therapy, which will be safe and effective. Unfortunately, in absentia, we have minimum information about a person, so it is difficult to plan the necessary diagnostic procedures. Make an appointment. We will be glad to help you!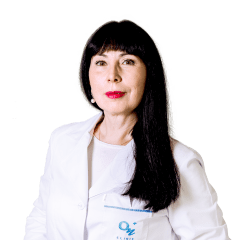 The doctor-dermatologist. The highest category. Experience over 30 years.