Mandzyak Tatiana Igorevna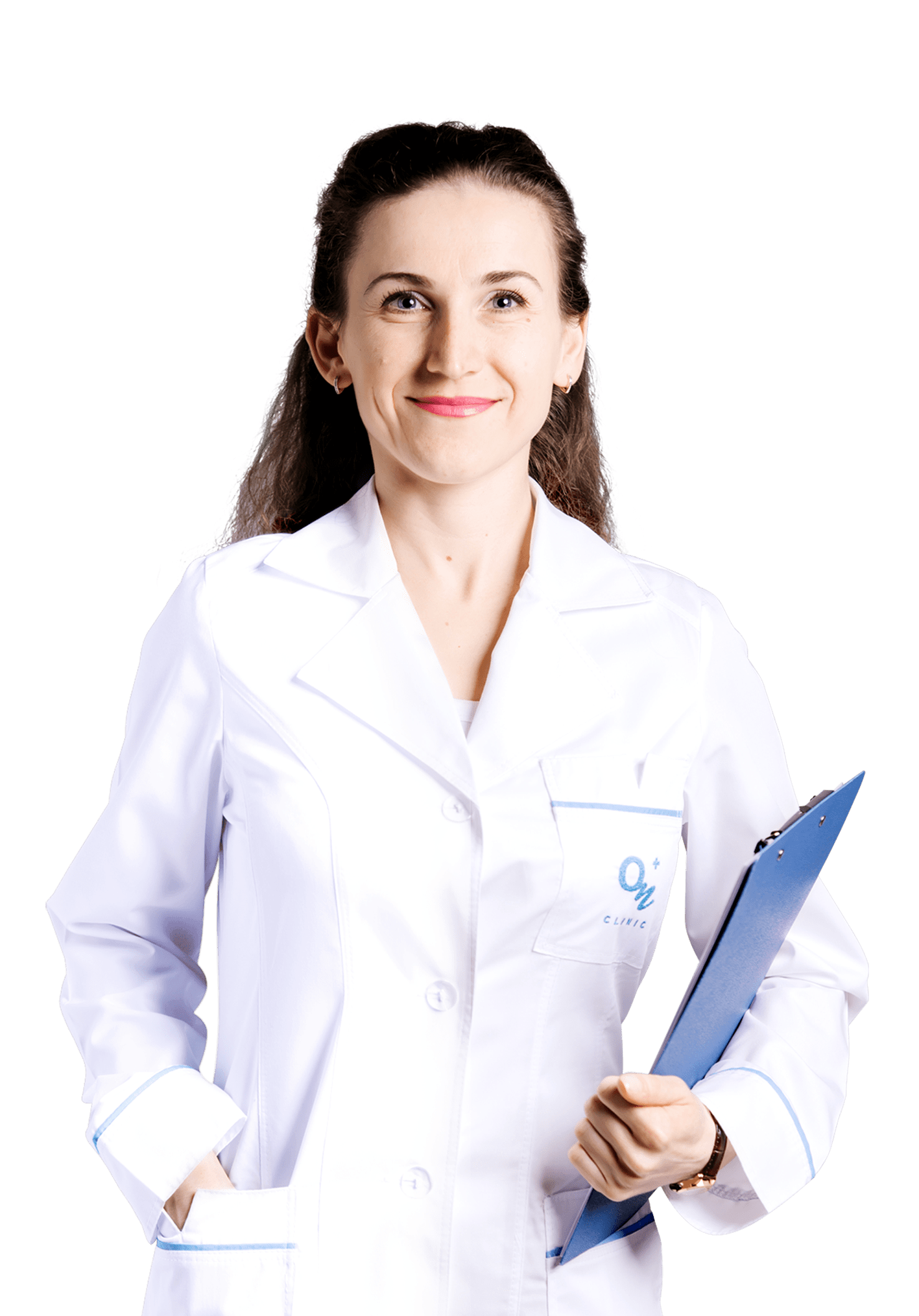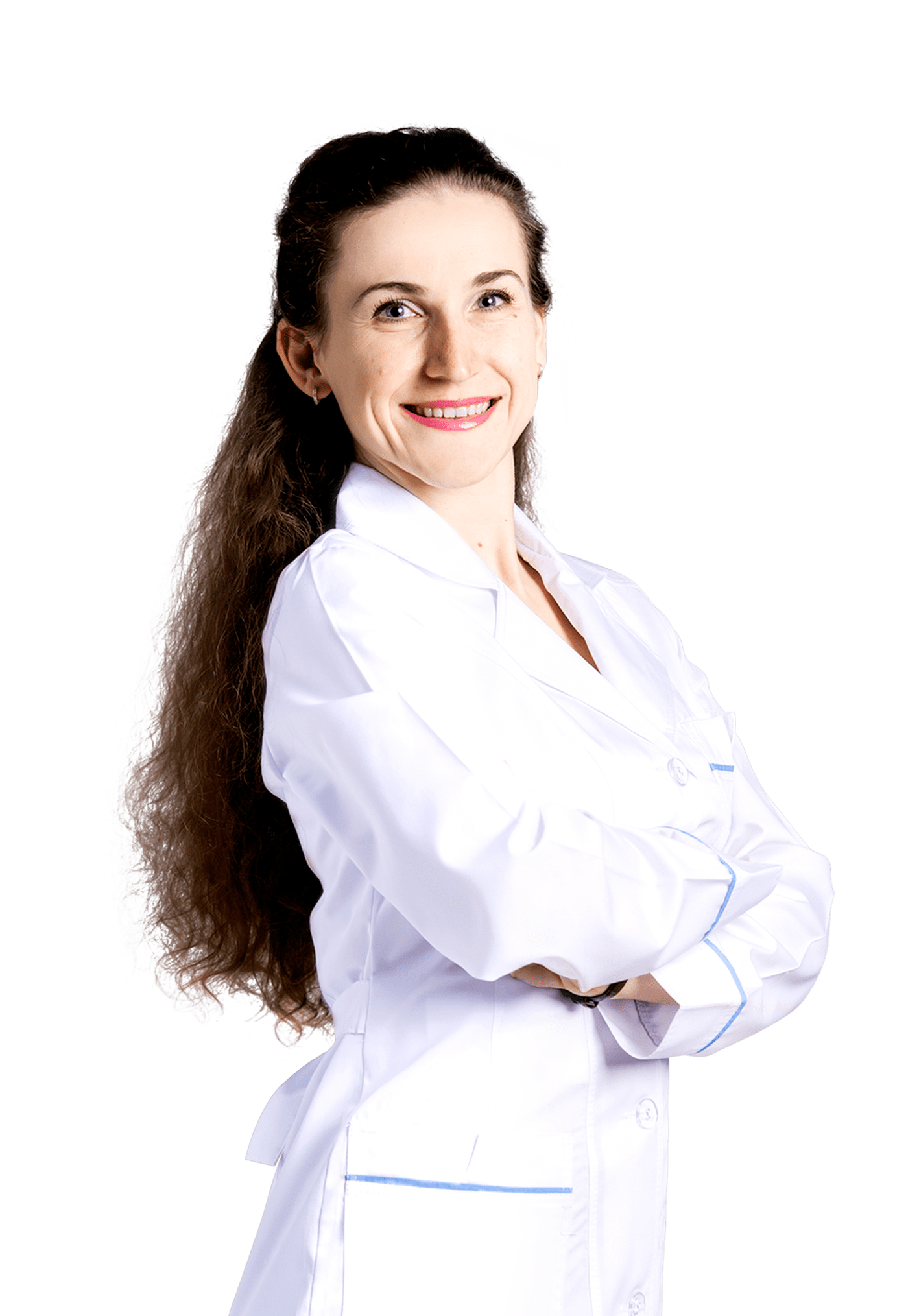 Gynecologist. The first category. Experience 12 years.
An excellent Gynecologist with an experience of more than 12 years who will always help a woman to cope with gynecological problems. In 2010, Tatiana Igorevna successfully completed an internship in Obstetrics and Gynecology at the Dnipropetrovsk State Medical Academy and established herself in the clinic as a qualified Gynecologist with a knowledge base in the innovative technologies of Obstetrics and Gynecology.
Вернуться назад к описанию врача
2001 - studied at Dnepropetrovsk State Medical Academy, medical faculty;
2007 - held an internship in obstetrics and gynecology at Dnepropetrovsk State Medical Academy.
2007 - Took part in the meetings of the Regional Association of Obstetricians and Gynecologists of Dnipropetrovsk region;
2010 - Scientific-practical course "Pathology of the cervix," Dnipropetrovsk State Medical Academy; Theoretical course "Medical termination of early pregnancy", Dnepropetrovsk, Scientific-practical conference "The School of prevention and treatment of venous thrombosis", Dnepropetrovsk; Scientific and Practical Conference and Plenum of Association of Obstetricians and Gynecologists of Ukraine with international participation "Extragenital pathology in obstetrics. Innovative technologies in obstetrics and gynecology ";
2011 - VI International Scientific and Practical Conference "Interdisciplinary approaches to the diagnosis and correction of pathological conditions in obstetric practice";
2014 - Thematic refresher courses "Endocrinology in obstetrics and gynecology", Kharkiv Medical Academy of Postgraduate Education;
2015 - pre-attestation cycle "Obstetrics and Gynecology", Kharkiv Medical Academy of Postgraduate Education.
2019 - was trained and certified on the basis of "Dnepropetrovsk Medical Academy of the Ministry of Health of Ukraine" Postgraduate Faculty Education, Department of Obstetrics, Gynecology and Perinatology, awarded the first qualification category.
Reviews about the gynecologist in Dnepr Mandzyak Tatiana
Much obliged to Tatyana Igorevna for qualitative treatment, I am pleased with her work very much! It took me plenty of time to find a proper gynecologist and thanks to ON Clinic I managed to find her, thank you very much!
Before pregnancy I made the test on patogenic microorganisms (study of biocenosis of the urogenital tract by PCR) – no microorganisms were detected. Now I am pregnant (16th week). The blood test showed presence of chlamydia (lg G 1:80). Do I need to be treated or do I need to repeat the test?
Answer: 30.01.2014
Hello! IgG antibodies to Chlamydia trachomatis appear in serum 15-20 days after infection and may circulate in the blood long enough in case of chronic chlamydiosis. The diagnosis "chlamydiosis" is justified if confirmed by two fundamentally different methods of diagnostics: smear (microscopy) and blood test for antibodies to chlamydia (biochemical method). Only when the titer (concentration) of antibodies is high and / or if there are complaints specific to this infection, the course of treatment is indicated. I emphasize that it happens only in THIS case. Also in absence of subjective complaints from the woman and the fetus, a control titer determination is required. Only if the titer is 2 times increased, antibiotic therapy is indicated. Possible complications of chlamydiosis in your case are the premature discharge of amniotic fluid and preterm birth; during childbirth there is a high probability of fetal infection (conjunctivitis, pharyngitis, otitis, and even pneumonia).
Good day to you! Please, help me with my pain. I have been treated a feminine disease by the doctor's prescription. I have the virus, although the bacterial inoculation tests are showing that I have the virus because I only contact with my husband. He also experiences pain and burning. He also took a lot of antibiotics and had a massage course according to the doctor's prescription. It all lasted more than six months. We do not sleep together. As soon as he stops taking antibiotics, it hurts immediately. I know that the reason is in me. And, is it possible to operate the cervix if it is torn into three parts? I made tests and colcoscopy, the delivery was in 2006. If possible, I am asking for a visit. Thanks in advance.
Answer: 30.01.2014
From your description I can make an unambiguous conclusion about the presence of an infectious agent as the main factor. I do not understand what a "feminine disease" means, because infection can promote coleitis, oophoritis, etc., and prostatitis, urethritis in men. One of the primary tasks is to identify the specific pathogen and choose the appropriate therapy based on sensitivity to antibiotics. At the chronic course, the treatment includes medication (antibiotics of different groups), physiotherapy, as well as immune-modulation and symptomatic therapy. It is also hard to understand what "cervix torn in three parts" means to make a diagnosis. In our clinic we perform treatment of most non-cancer pathologies by CMM radio wave machine "Surgitron". We invite you and your husband for internal consultation and comprehensive examination. Take all available results of instrumental and laboratory tests with you. We will be glad to help!
Hello! Please, tell me how effective is the radio wave method for removal of cervical erosion? And how much will it cost together with tests?
Answer: 08.08.2013
Hello! Radio wave method allows to cure the cervix erosion in all cases except in the case of severe hyperplasia. After the treatment, the anatomical and functional completeness of the cervix is fully preserved, so you will have no restrictions during labor and the risk of cervical cancer is minimized. The cost of treatment depends on the area of erosion (1000-1500 UAH), the cost of the initial examination by a gynecologist with ultrasound and colposcopy (180 UAH), the question of the list of necessary tests is solved individually. Contact us! We will be glad to help you!
Address: Dnepr, D. Yavornytskoho av., 107a
ON Clinic Dnepr
We accept: Mon - Sat: 8:00- 20:00, Sun: 9:00-15:00