Orlenko Dmitriy Borisovich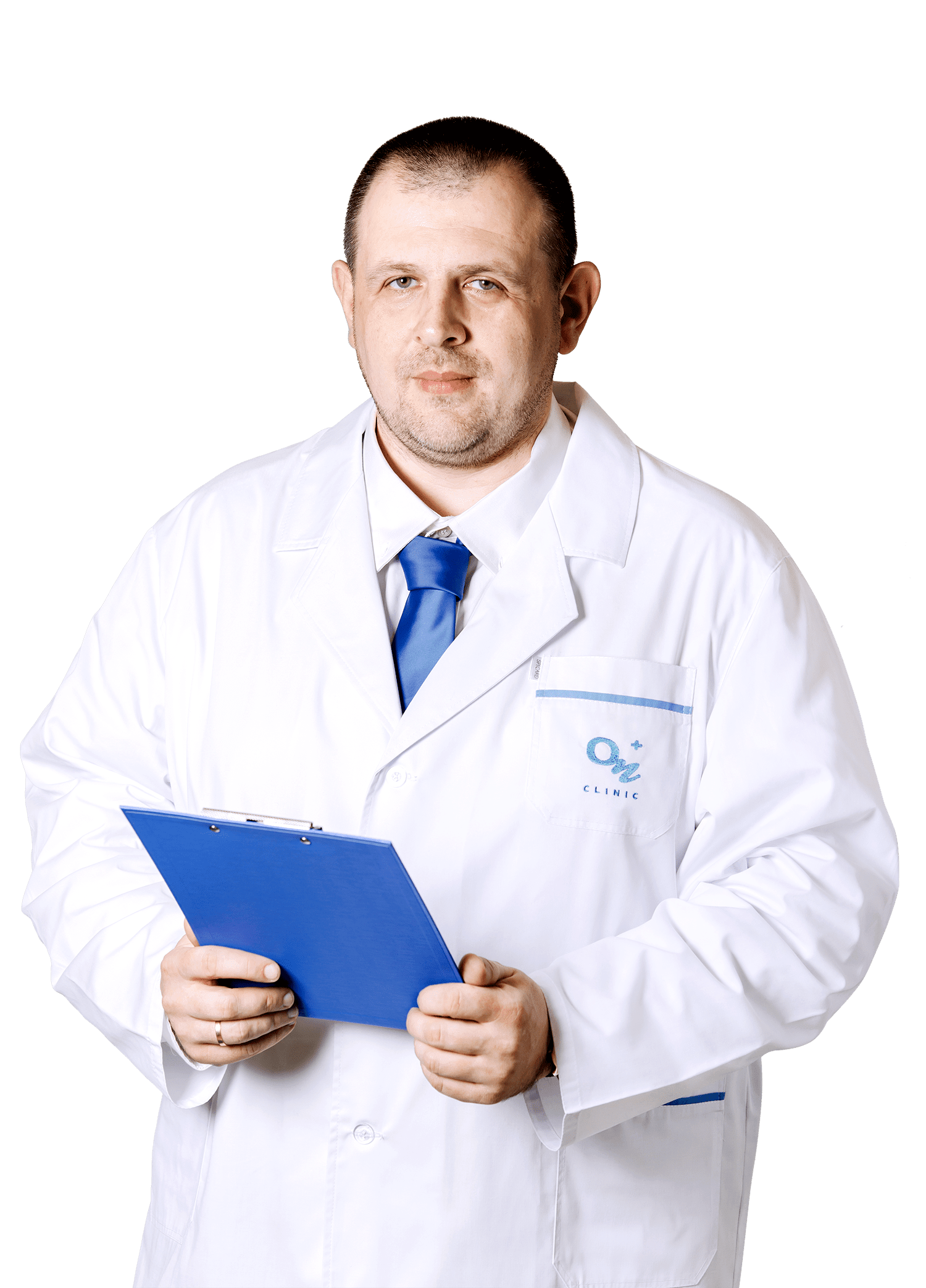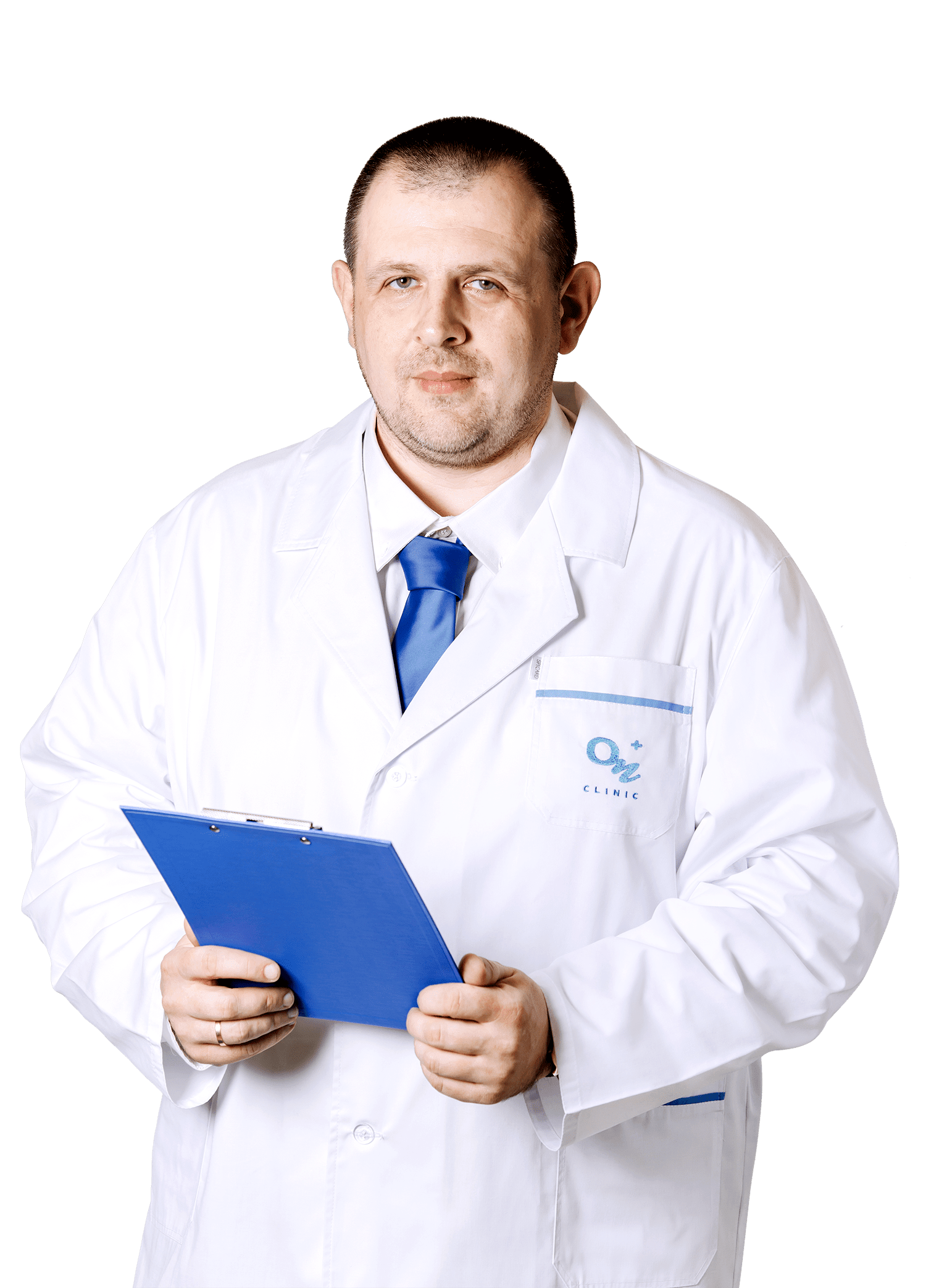 Gastroenterologist. The first category. Experience more than 15 years.
On an ongoing basis, Dmitrii Borisovich undergoes postgraduate courses. For a long time, he worked as a Gastroenterologist in the Clinic of Kharkiv. The Doctor has doctors' lore in the field of Gastroenterology and constantly upgrades his level of knowledge. Patients speak of him as an attentive doctor who knows how to win over, loves his profession and conducts the examination without pain.
Вернуться назад к описанию врача
2000 - graduated from Kharkov State Medical University, Medical Faculty, specialty "Medicine".
2000 - 26th City Clinical Hospital, Department of Nephrology and therapy KhMAPE - doctor-intern of Nephrology department of the hospital.
2001 - 1st Municipal Clinical Hospital in Kharkov - the doctor-gastroenterologist of the gastroenterology department of the hospital.
2006 - Kharkiv Medical Academy of Postgraduate Education (KhMAPE), specialization courses in specialty "Endoscopy".
2008 - KhMAPE, courses of specialization in "Therapy".
2009 - worked in the 24th city polyclinic as a doctor-gastroenterologist in the outpatient department.
2011 - KhMAPE, specialization courses in specialty "Gastroenterology".
2012 - doctor gastroenterologist-resort doctor of SI "Clinical sanatorium" Berezovsk mineral waters. "
2013 - KhMAPE, specialization courses in specialty "Physical Therapy".
2014 - KhMAPE, refresher courses - assigned to 1st attestation category in "Gastroenterology".
Reviews about the gastroenterologists in Kharkiv Orlenko Dmitriy
I really did not like the doctor Orlenko Dmitro Borisovich - perhaps he is a great specialist, but it was uncomfortable to communicate with him. The moment when a person was not rude, but remaining within the bounds of decency he showed his dissatisfaction as much as possible - about...
Address: Kharkiv, Yaroslava Mudrogo st., 30a
ON Clinic Kharkov Pushkinskaya
We accept: Mon - Sat: 9:00 - 15:00