Poteryaiko Valentin Vasilievich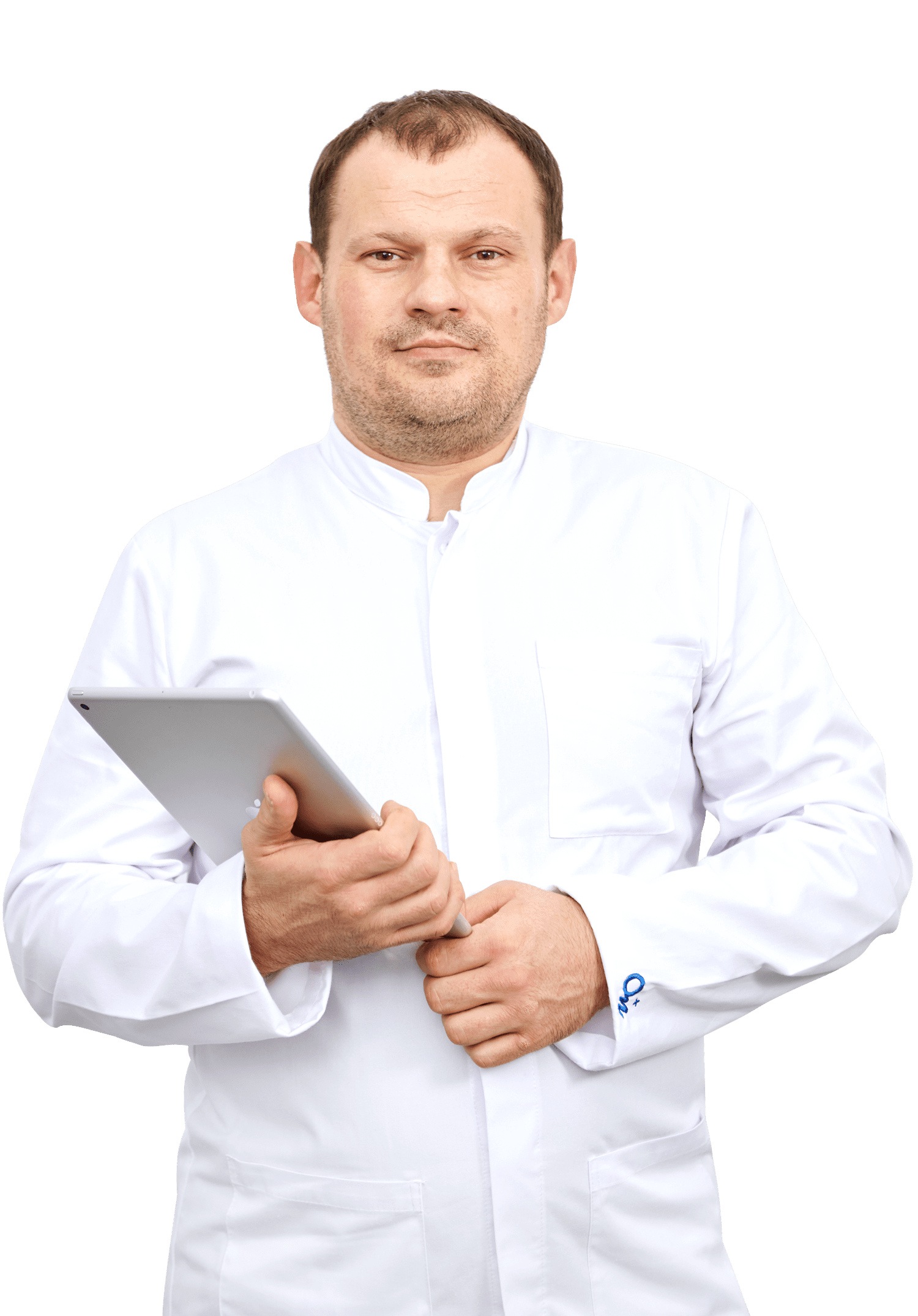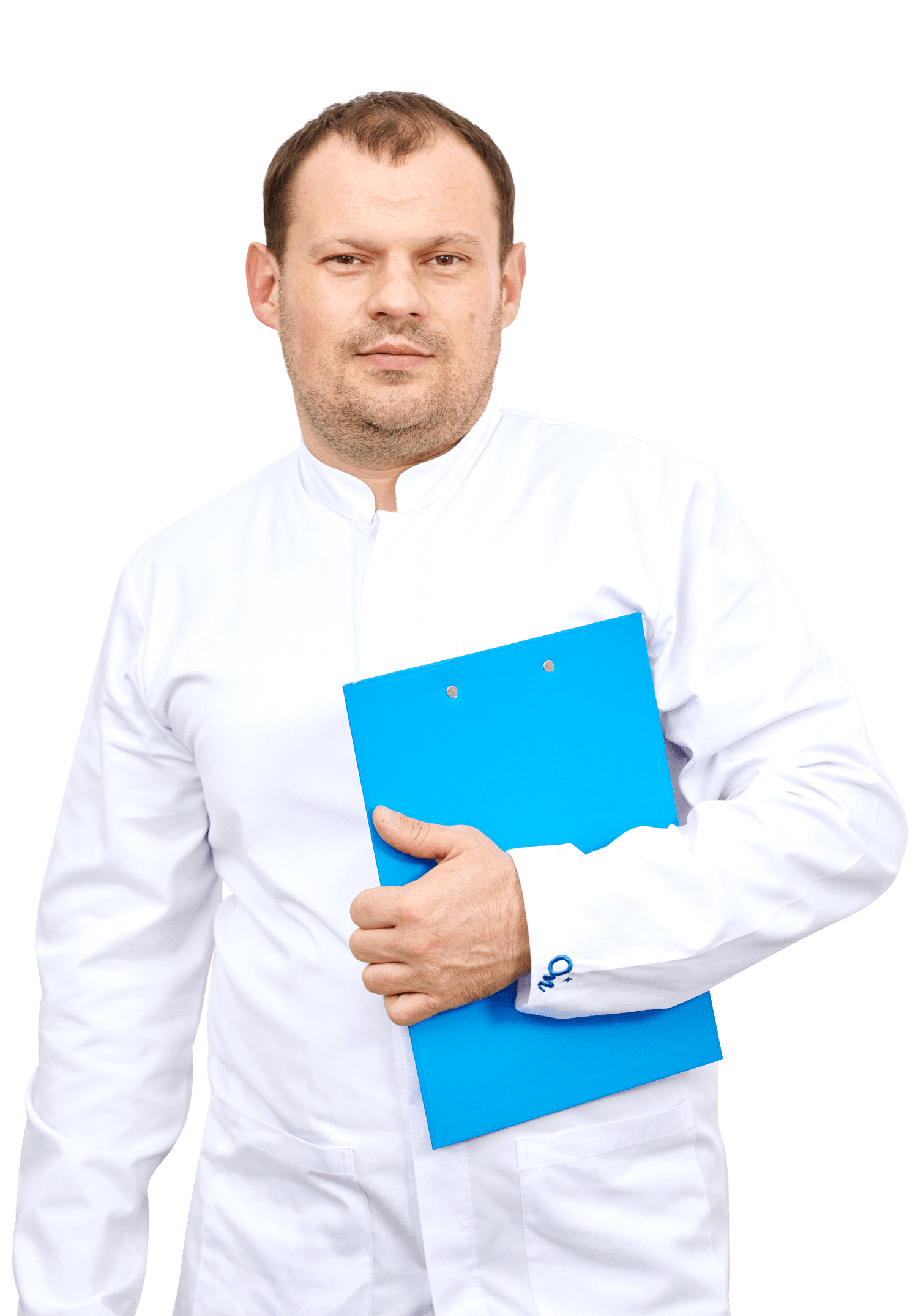 Doctor-proctologist. The first category. Experience of 15 years.
An attentive and responsive doctor who is always ready to help in solving proctological problems. In his work, he uses minimally invasive methods of treating hemorrhoids without surgery.
Вернуться назад к описанию врача
2006 - Graduated from Dnepropetrovsk Medical Academy, specialty "Pediatrics", specialty "Pediatric surgery".
2014 - Assistance at clinic "Acinus" on specialty "Restorative neoplasty".
2017 - Pediatric surgeon at Pediatric Regional Hospital.
2018 - Practical training based on "ON Clinic Kharkov", proctologist at medical center "ON Clinic Kropivnitskiy".
2018 - Training at Proctology School at Shupik Medical Academy of Postgraduate Education for minimally invasive treatment methods (latex ligation; BASCOM-1,2; LIFT, HAL-RAR, fistulotomy).
Cost of appointments
Consultation with a surgeon
ONLINE Consultation with a surgeon
ONLINE Consultation of a surgeon abroad
Address: Kropivnickiy, Student Boulevard, 6/5
ON Clinic Кropivnickiy
We accept: Mon - Fri: 8:00 - 19:30, Sat: 8:00 - 16:00