Тychuk Vyacheslav Petrovich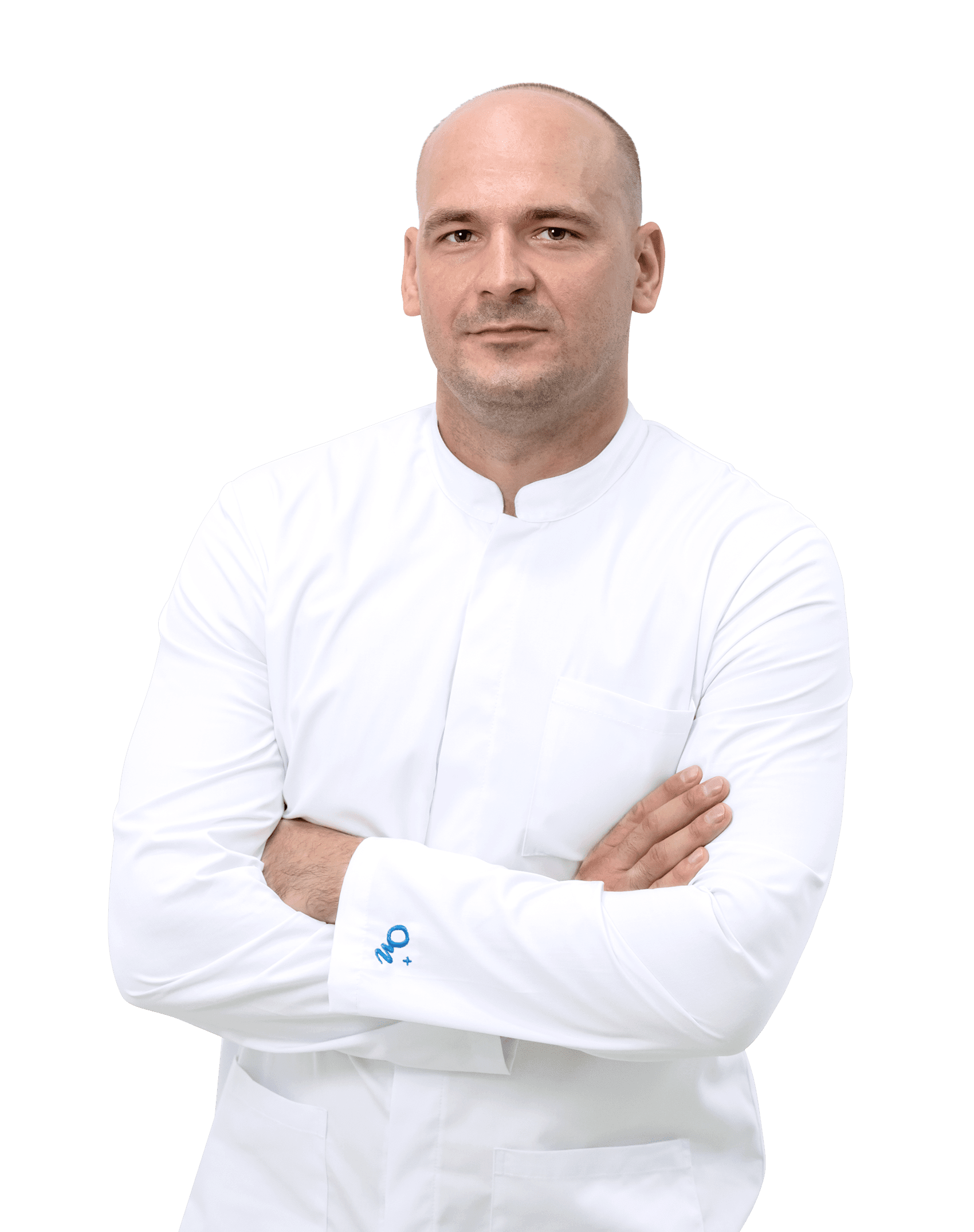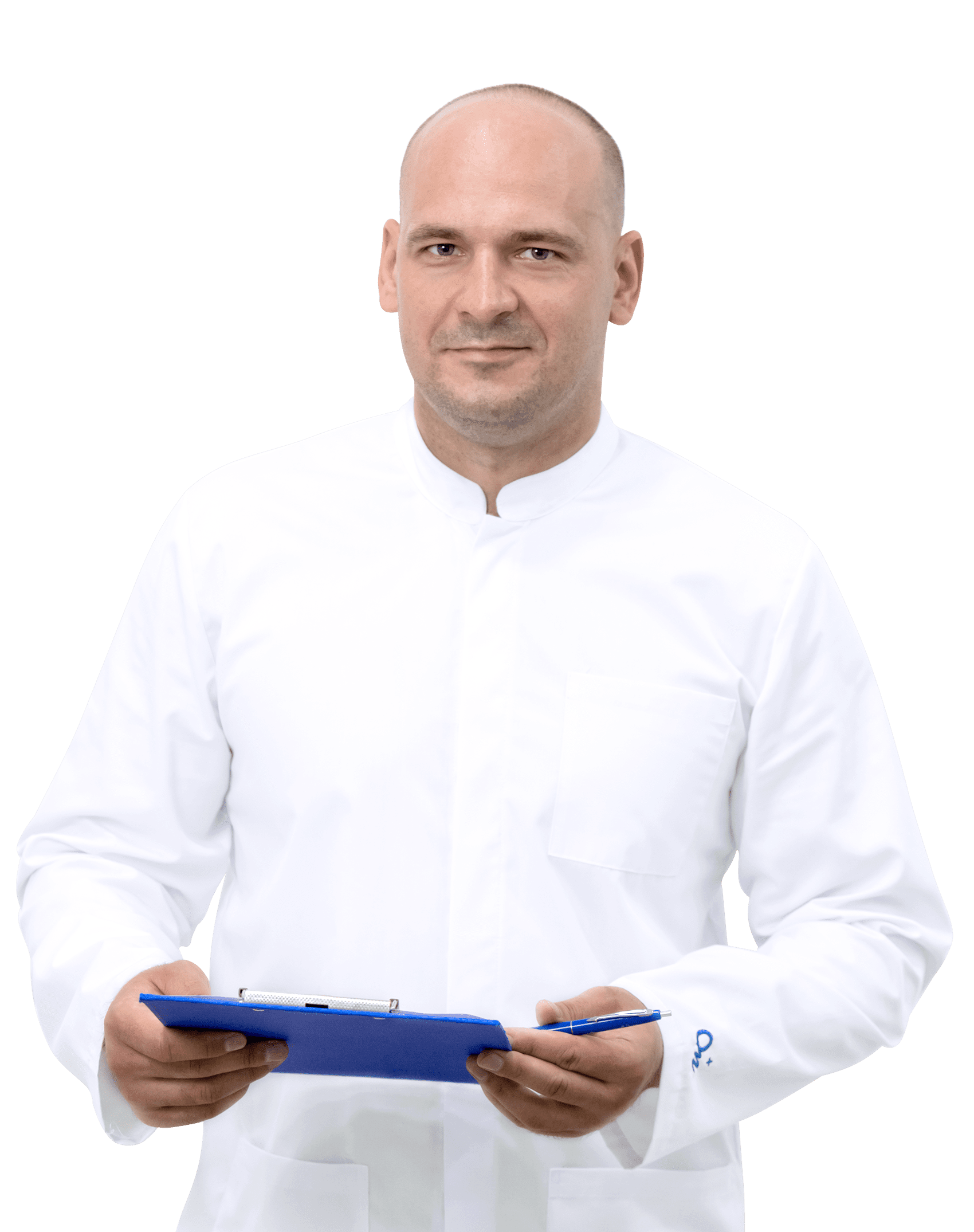 Urologist. Work experience 8 years.
The doctor is delicate in solving men's health problems and always finds an approach to patients. He takes part in scientific and practical conferences and is trained in thematic courses.
Вернуться назад к описанию врача
2013 - Graduated from Vinnitsa National Pirogov Memorial Medical University, specialty "General Medicine".
2015 - Internship training at Zaporozhie State Medical University, specialty "Urology".
2017 - Participation in conference "Pediatric urology".
2017 - Urologist at Cherkassy Municipal Policlinic.
2017 - Training based on international chain "ON Clinic" in Kharkov for erectile dysfunction treatment methods and Doppler sonography and biothesiometry diagnostics.
2017 - Urologist at medical center "ON Clinic Cherkasy".
2017 - Training based on international chain "ON Clinic" in Kharkov for erectile dysfunction and prostatitis treatment methods using shockwave therapy.
3 years ago I had 2 blood strokes in a row, I have been suffering from diabetes for 15 years, I have a recovery now, sugar in normal condition. I am 57. Is it possible to restore sexual vigor completely? Thank you in advance for your reply.
Answer: 18.08.2020
Hello. In this situation, we can't talk about an absolutely complete restoration of sexual vigor, although it is possible to restore the circulation. You need diagnostics and medical consultation.
Hello. Recently I have noticed a lump in the groin area. The ball under my skin does not hurt and does not bother me. Should I take care of this lump in my groin? What doctor should I see?
Answer: 18.08.2020
Hello. In order to establish a proper diagnosis, a doctor needs to examine and do an ultrasonic test. Your description is indicative of groin hernia or it can be also inflammation of lymphonodus. We offer to make an appointment to a urologist at our clinic to establish a proper diagnosis and to order treatment.
I do not have erection for a long time after the first time. There is no connection between the brain and it. I heard about the effect of physiotherapy in your center. Will it help?
Answer: 08.08.2013
Hello! To plan physiotherapy, you need to undergo an examination and have a consultation with an urologist. If you have no blood disorders, if your prostatic gland has no pathology, the maximum effect of physiotherapy is increase of sexual intercourse and increased sensitivity, if there are any disorders, they can be effectively minimized. It must be remembered that the period of recovery between the first and second intercourse is 15-40 minutes on the average. It is a very personal indicator, which is also affected by chronic fatigue, age (testosterone level) and emotional state. Come for internal admission, we will be happy to help you!
Address: Cherkasy, 43, Chehova str.
ON Clinic Cherkasy
We accept: Mon - Fr: 8:00 - 20:00, Sat: 8:00 - 18:00, Sun: 9:00 - 15:00