Answers and questions on proctology
proctologist consultation ON Clinic online
I have a small bean-sized knot on the right of my anus. I was advised to apply suppository with sea buckthorn. I took 9 of them. And today I noticed that this knot has increased and became a little larger in size and harder. Can you eliminate it without surgery?
Answer: 03.12.2020
Hello! Based on the complaints described by you, it is more likely to be a hemorrhoidal thrombosis. To make a decision on treatment tactics, a mandatory examination by a proctologist is required.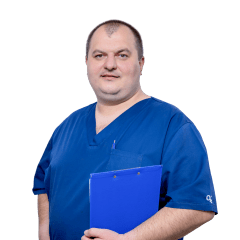 Surgeon-proctologist. Second category. Work experience 16 years.
Hello. I had rubber band ligation of hemorrhoidal tumors 5 years ago. Two months ago the blood from the anal orifice appeared again. I made appointment for consultation by proctologist. However, there has been no blood from the straight intestine for several days. Is it mandatory to undergo examination by proctologist it I can postpone the visit. Will the tumors be visible if there is no blood in case of hemorroids?
Answer: 13.11.2020
You should undergo examination in any case. The blood can appear not only in case of hemorrhoids, but also in acute chronic anal fissure and other more serious diseases. In case of internal hemorrhoid relapse, new tumors may appear. In any case, lose no time to visit a proctologist.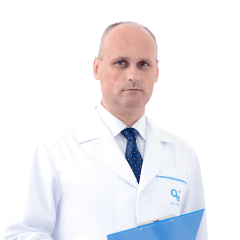 Proctologist, surgeon. The highest category. Work experience is 22 years.
Hello. I have been sensing burning in anus over a month, sometimes there is red blood from the anal orifice, the blood with mucus is also in feces. There is no abdominal distention and pain. Blood appears from the anal orifice during the defecation without any pain. Could you please tell what it can be? How to get rid of this burning sensation in anal orifice?
Answer: 13.11.2020
The described symptoms resemble internal bleeding hemorrhoids. The suppositories can remove burning sensation temporarily. This problem cannot be solved as a whole and can result in deterioration in the condition. In order to establish more accurate diagnosis, it is necessary to undergo examination by proctologist.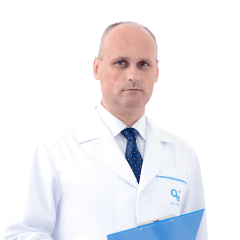 Proctologist, surgeon. The highest category. Work experience is 22 years.
Stomachache. Strong meteorism. Bursting pain in the anal area. Constipation and severe scarlet bleeding. The use of Relief candles and buckthorn give no substantial improvements. What is it? How do I deal with it?
Answer: 10.12.2013
Hello! Rectal bleeding in view of constipation is a characteristic symptom of anal fissures and hemorrhoids. To make a diagnosis, it is necessary to conduct sigmoidoscopy and consult a proctologist. After that, the type of treatment will be determined – either symptomatic or curative. Diagnostics of disorders of the gastrointestinal tract is also required, because without normalization of the bowel the proctology pathology will recur. Preliminary plan of survey: - consultation and examination of a proctologist - consultation of a gastroenterologist - ultrasound of the abdominal cavity – ergography, colonoscopy, specific laboratory tests may be required. Only with a complete objective picture we can speak of a successful treatment.
Hello! I have hemorrhoids and fissures after childbirth. I am breastfeeding. Is treatment possible for women who are breastfeeding? After all, most medications have contraindications when breastfeeding. Thanks.
Answer: 08.08.2013
Hello! Yes, during lactation the list of therapeutic actions is quite limited. Despite the relative safety of many drugs, using of them at this time it is not recommended. But you must not ignore treatment. Make an appointment with a proctologist. After examination the doctor will select an optimal scheme of herbal medicine, give advice on diet, etc. This will eliminate the possibility of an acute inflammation, improve quality of life, and after cessation of lactation you will need to address the issue of full radical treatment, if required. In cases of threat of onset of profuse bleeding, infringement or necrosis of hemorrhoids, an instrumental intervention may be conducted (for health reasons). In this case, the doctor will do everything possible to minimize the pharmacological load. Do not worry! Do not delay with treatment! We will be glad to help!
For half a year I have had problems in the anal area. Gripings, burning, sometimes it hurt so bad that it is impossible to sit. When emptying the bowel there is bleeding. What is this, hemorrhoids or something more serious? If hemorrhoids, which stage?
Answer: 08.08.2013
Hello! It is impossible to diagnose in absentia. Bleeding, even if not systematic, but only during defecation, is a terrifying symptom and definitely requires sigmoidoscopy. Gripings and burning are characteristic of hemorrhoids and fissures of the rectum (pain may be aggravated during defecation due to mechanical trauma by dense fecal lump, or because of irritation by the aggressive chemical environment). Stage of the process is determined based on certain data, but bleeding is a clear indication of at least 2-3 stage (both AT and G). It is strongly recommended not to postpone the visit to a proctologist. We will be glad to help!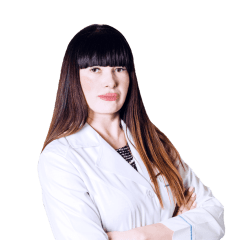 Proctologist, surgeon. The first category. Candidate of Medical Sciences. The higest category. Experience 15 years.
Hello. I am 26 years old, after delivery it is hard to defecate. I often use enema. It feels like I have a very narrowed passage. Which methods can be used in this situation? Thank you in advance.
Answer: 08.08.2013
Hello! Pathology of the rectum accompanies up to 50-70% of all pregnancies and childbirths. The choice of a method of treatment must be individual, first of all, it must be based on objective data. From your complaints, you can tell about the presence of internal hemorrhoids, proctitis and anusita (less likely), functional disorders of the intestine of neurological nature (if you had an injury of pelvis or coccyx during delivery). Based on the final diagnosis, the doctor will give treatment, again taking into account the characteristics of your peculiarities (conservative treatment, minimally invasive intervention, supportive therapy, if you are currently breastfeeding). Do not postpone a visit, the sooner the treatment is started, the more chances you have to minimize treatment and its cost. We will be glad to help!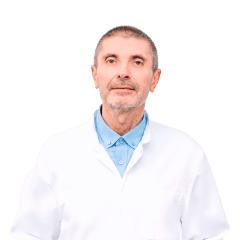 Proctologist, surgeon. The highest category. Work experience is 33 years.
Good afternoon! I've been doing bodybuilding and "thanks" to it I have hemorrhoid. Is it possible to be treated in your clinic?
Answer: 08.08.2013
Hello! Systematic heavy exercise is one of the leading factors in development of hemorrhoids. If you are taking specific medicines or abusing protein diet and proteins, it is worth paying attention to the condition of the liver and portal vein system – portal hypertension is a factor of development of varicose veins, including hemorrhoids. In our clinics, we conduct minimally invasive treatment with the use of modern equipment and treatment schemes, and proctology doctors have vast experience in this field. Therefore, we will select a complex treatment, and not only removal of the external problems – knots; following of recommendations will minimize the risk of recurrence. Important explanation – for the period of treatment and rehabilitation it will be necessary to limit drastically the amount and intensity of your workouts. Contact us! We will be glad to help you!